About Us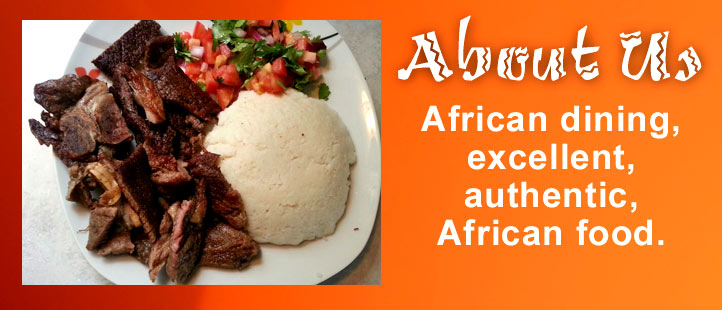 Wycliffs' Kitchen is a casual dining concept offering more than 30 menu items served in East Africa mainly Kenya. The menu items range from appetizers, steaks, seafood, goat, chicken, salads, soups, flat breads, side dishes, desserts, cold and hot drinks. We offer dining in, taking out, and catering services.
Mission Statement
Bringing the warm African dining experience that totally satisfies you driven by our strong commitment to take care of our guests.
…………………………………………………………………
Vision
We believe in serving excellent authentic African food, in a friendly family environment that is mindful of our guests and staff with strong dedication of maintaining high quality food, service, and remaining profitable to ensure we all win. We will do our best to exceed our expectation to be role models in the industry.
Quality of our food
We serve fresh meals made from scratch, prepared from high quality ingredients, and offered at reasonable prices giving you the best tastes African cuisine has to offer.
Company Goals and Objectives
Our goal is to run a healthy successful company that is a leader in African Cuisine with satisfied loyal following.
Business Philosophy
We believe we have a responsibility of serving high quality food to our dear valued customers; our food is carefully prepared to maintain all nutrients that are beneficial to your body.
We believe the best reward to our customers for choosing our restaurant is serving food that is so good and so tasteful accompanied by great customer service.
We believe in being thankful to our loyal customers and we believe in showing it by giving back to the community and the needy.